'Behind the Wall' Speakers and stuff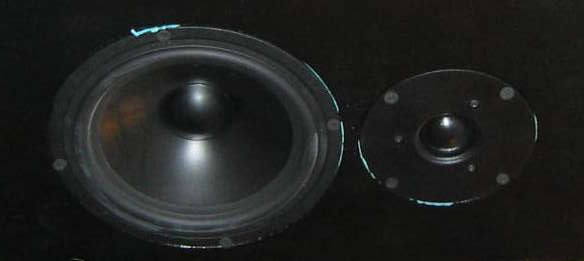 If you didn't notice yet the entire system is built into the wall, no stands or fancy cabinets just some well placed cuts in the wall covered up with mouldings that have been glued to the wall around the openings. below you'll get to see the hidden and ugly side of this beautiful looking home theatre. The wall that was used actually houses the heating system and hot water tanks for the house but this arrangement allows for easy access to all wiring. if you read the first page you'll remember I mentioned a monster 24''x 48'' subwoofer? Well that sub is also neatly tucked behind the wall, the only sign it exists is a rather large grille just below the main amplifier section in the main picture. This sub also serves as the base for the amplifiers and the left main speaker, good thing that sub is extra sturdy as it's supporting 113lbs of amplifier.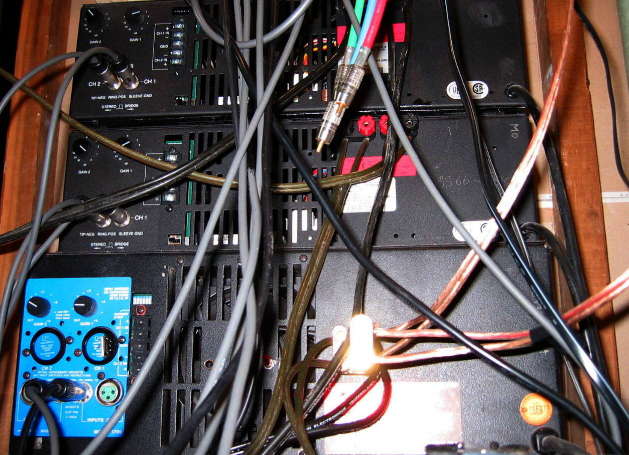 Now it may look messy but the ease of access makes any changes quick and easy!

Here is the center channel speakers from behind the wall, note the use of two speakers which helps to ground the voices (without the use of excessive volume) you'll also note the hard work that went into obtaining the suitable angles to aim the sound stage towards the listener.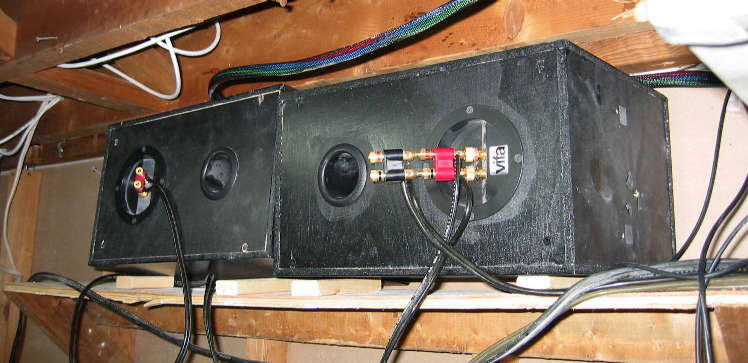 Next is a shot of the right side speaker, again note the attention to detail on the stand being used, this system has to be heard to be believed and its all with low cost good quality cables and interconnects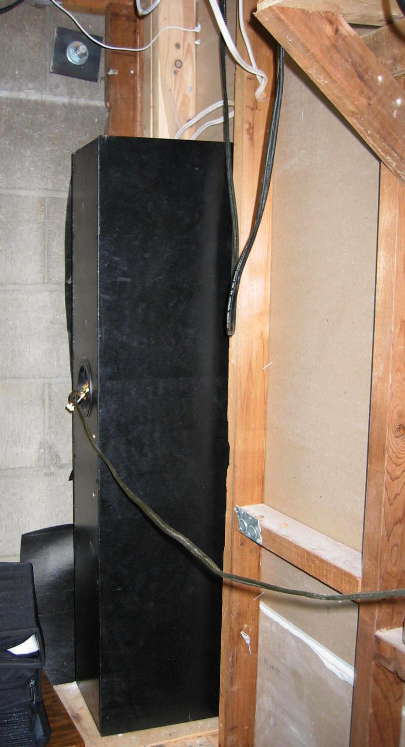 Also note that the wall was painted with a dark chocolate colour to help reduce light scatter from the projector, the side walls are a light beige which works with the floor colour to really give the room a warm elegance without appearing to dark and dingy, this was further helped by the use of pot lights to provide a warm lighting whenever the room is not being used for movie watching.





<<< Previous Page | Main Page | Next Page >>>